Writings on Gerald Vizenor
Gerald Vizenor: Writing in the Oral Tradition, by Kimberly M. Blaeser
Interviews with Gerald Vizenor
"Up Close with Gerald Vizenor," Legacy Magazine, Summer 2015
"A postmodern intellectual of Anishinaabe descent, Vizenor frequently defies conventional narrative structures and instead uses traditional Native storytelling techniques that draw from oral tradition and myth. With the help of the ancient 'trickster' character, Vizenor leads the reader into a shape-shifting landscape that reveals life's multiplicities, ironies, and paradoxes." Continue reading.
Anishinaabeg History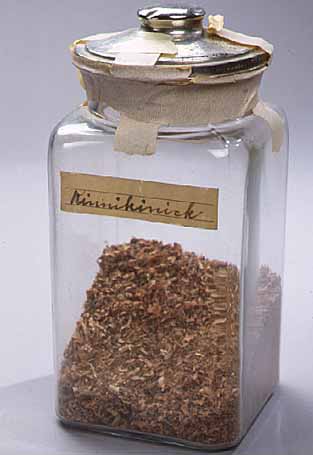 A History of the Ojibway People, by William W. Warren
A Chippewa historian and journalist, William W. Warren (1825–1853) wrote for Minnesota Democrat.
The Traditional History and Characteristic Sketches of the Ojibway Nation, by Kehgegagabowh / George Copway (1818–1869), a Mississaugas Ojibwa writer; first published First Nations writer.
History of the Ojebway Indians, by Kahkewaquonaby / Peter Jones (1802-1856), a First Nations (Ojibwa) Methodist minister.
The People Named the Chippewa: Narrative Histories, by Gerald Vizenor [See "Three Anishinaabeg Writers" for biographies of Warren, Copway, and Jones.]
Ogimaag: Anishinaabeg Leadership, 1760–1845, by Cary Miller
To Be the Main Leaders of Our People: A History of Minnesota Ojibwe Politics, 1825–1898, by Rebecca Kugel
Ojibwe in Minnesota (People of Minnesota), by Anton Treuer
On Treaties
The White Earth Tragedy: Ethnicity and Dispossession at a Minnesota Anishinaabe Reservation, 1889–1920, by Melissa L. Meyer
Seasons of Change: Labor, Treaty Rights, and Ojibwe Nationhood, by Chantal Norrgard
On the Constitution
The White Earth Reservation: Ratification of a Native Democratic Constitution, by Gerald Vizenor and Jill Doerfler
Industry & Trade
"Julius Austrian, Early Jewish Pioneer Merchant of Northern Minnesota & Wisconsin"
Rethinking the Fur Trade: Cultures of Exchange in an Atlantic World, by Susan Sleeper Smith
The Forest for the Trees: How Humans Shaped the North Woods, by Jeff Forester
"Chronology of the Northern Pacific & Related Land Grant Railroads," compiled by George Draffan
"How Railroads Took Native American Lands in Kansas," by William Thomas
"White Earth Band in Court to protect Wild Rice Lands from Endbridge Pipline," by Christina Rose
Journals of Indigenous Literature and Art
Other
Native American and Indigenous Studies Association (NAISA)
Survivance—a social impact game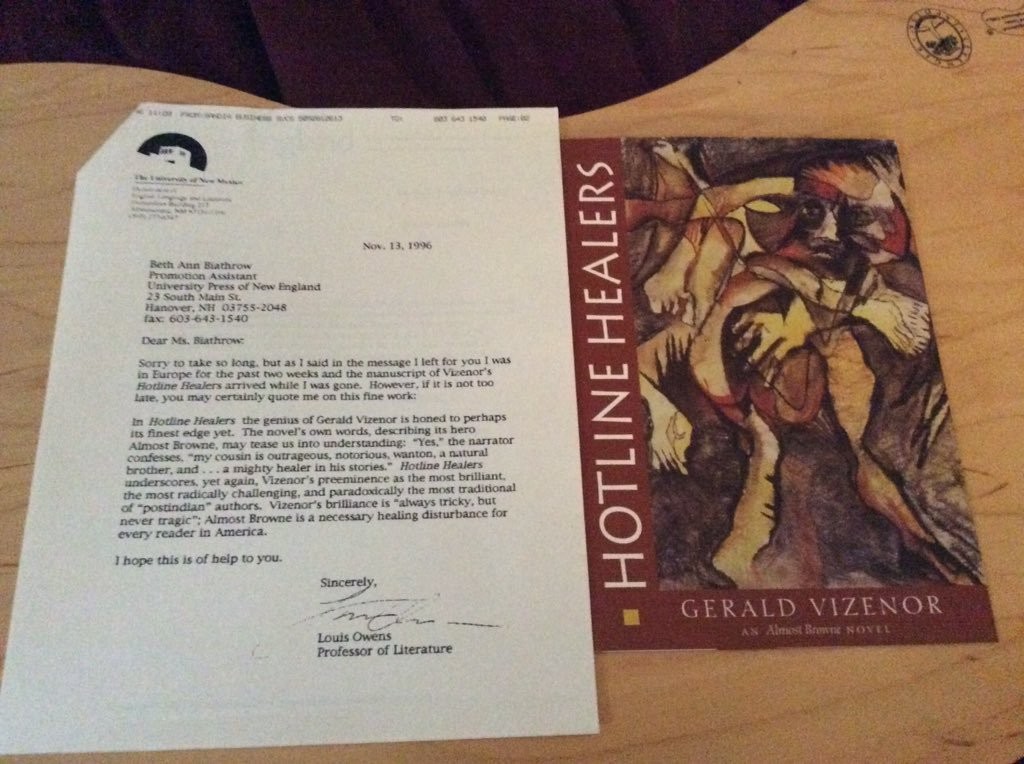 Books
Gerald Vizenor: Writing in the Oral Tradition, by Kimberly M. Blaeser
Winter In the Blood by James Welch
Mixed Blood Messages: Literature Film, Family, Place by Louis Owens
Visit Teepee Town: Native Writing after the Detours, edited by Diane Glancy and Mark Nowak
Artists
Film
Harold of Orange (1984) Screenplay by Gerald Vizenor
Rhymes for Young Ghouls (2013) by Jeff Barnaby
Bear Tung (2010) by Travis Schilling
Winter in the Blood (2013) by James Welch
Landfill Mediation (2015) by Faith47 and director Dane Dodds